Events
783 (Calgary) Wing RCAFA meets on the last Tuesday of every month except July, August, and December. Please come out and see how you can enjoy an evening with some really interesting and nice people. Many come out and have dinner between 5:30 and 6:30 p.m.
Upcoming Events
Due to the pandemic situation brought on by the COVID-19 Virus current event plans are tentative.
---
Friday November 11th, 2022
To be held at the Feature Gym at the Genesis Centre
Located at: 7555 Falconridge Blvd NE, Calgary AB
For directions, please click
here
.
2022 Remembrance Day
---
Please join us on Friday November 18th, 2022 for our annual 783 Wing Christmas Party.
Cost will be $25 per ticket.
Please contact Kenn Nixon to RRSP.
Friday November 18, 2022
Check back for exact time and location
Learn More
---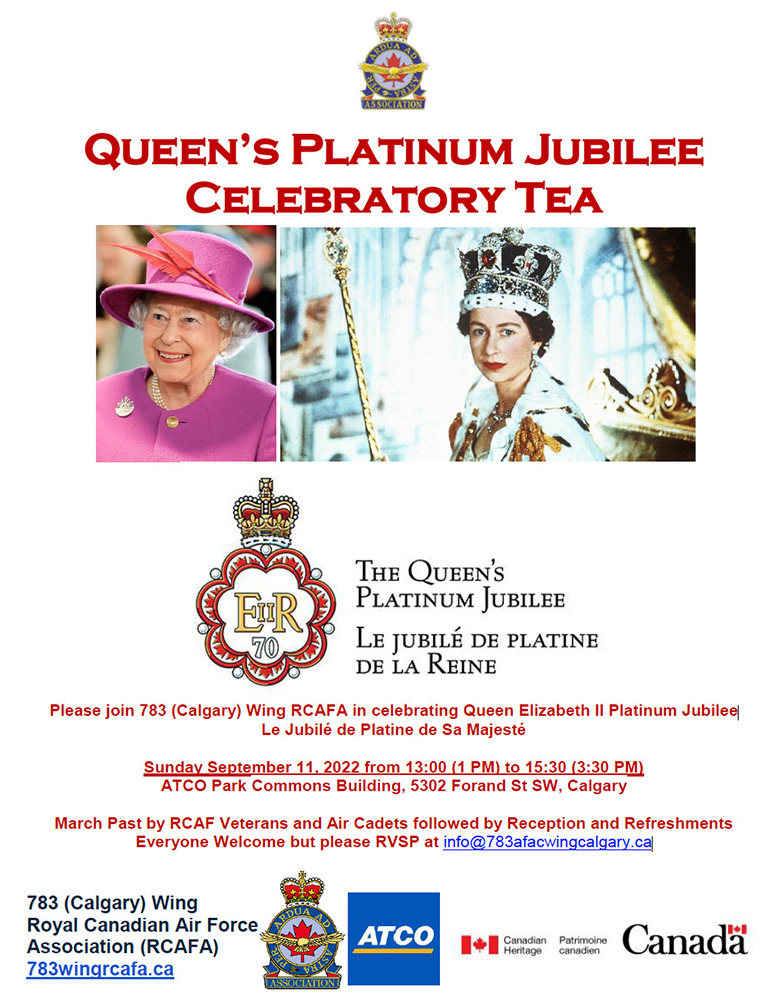 Updated
As a Wing of the Royal Canadian Air Force Association, our hearts are heavy and condolences go to the Royal Family. Not only have we lost our Monarch, her family has lost a mother and grandmother.
Regrettably, we will be postponing our Jubilee Tea as we are now in a period of mourning and the event as planned would not be appropriate at this time.
POSTPONED
until further notice.
Sunday September 11, 2022
Learn More
---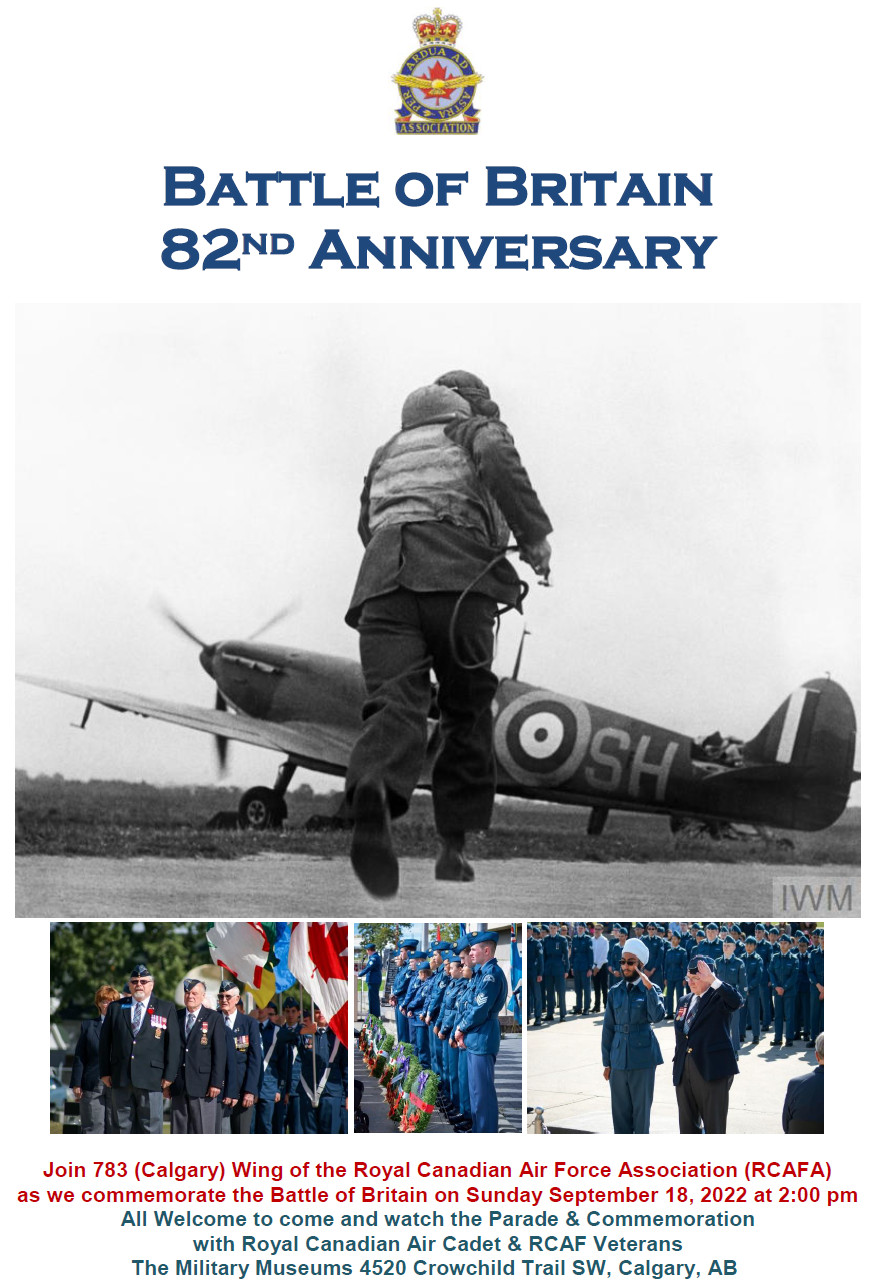 Updated
Regrettably, we will be cancelling our Battle of Britain service for 2022, as we are now in a period of mourning. Parades and events are not to occur during the day of or the day before the State Funeral
Cancelled
Join us as we commemorate the Battle of Britain.
Sunday September 18, 2022 at 2:00 pm
Learn More
---
2023 Air Cadet League Cash Calendar
Cut off date is February 15th.
All draws will be made February 22nd.
Cash Calendar
---
2022 Camp Wright fundraising
Please help us support the needed repairs to maintain Camp Wright.
Camp Wright
---
2022 Bomber Command Museum of Canada Events
Honouring all those associated with Bomber Command during WWII and commemorating the activities of the British Commonwealth Air Training Plan.
Bomber Command
---
Health and Wellness
From your Health and Wellness Coordinator
Health and Wellness